Sharing elements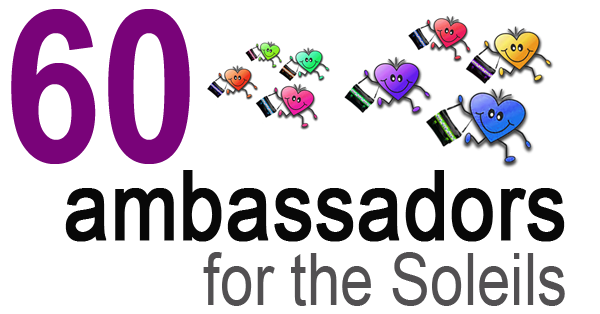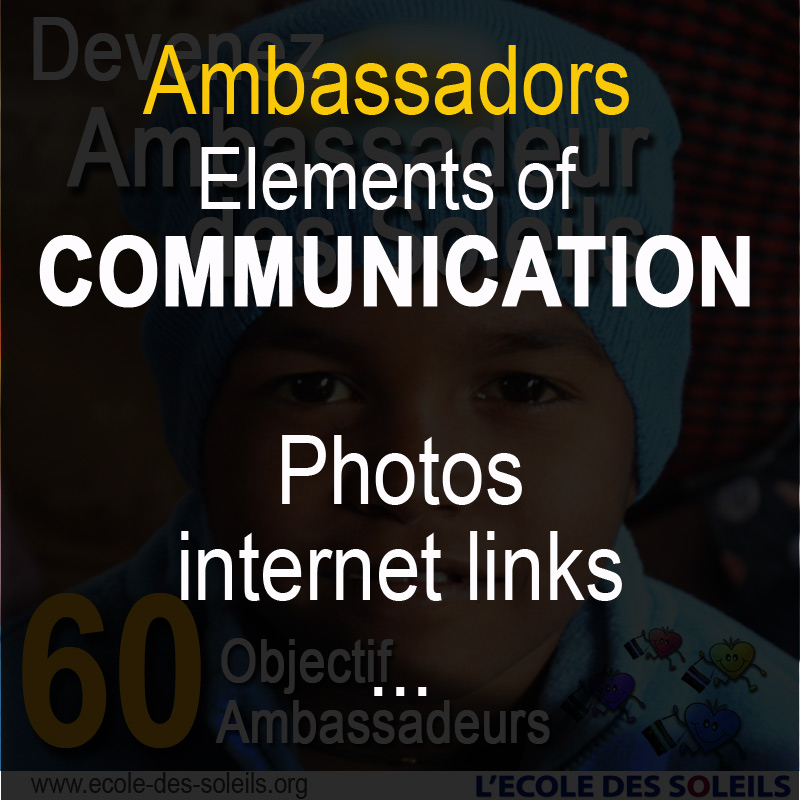 Your Ambassadeur stamp

We will provide you your online Ambassador stamp.
Download

Click on the photos to download.
They are in the right size for facebook posts and mailing.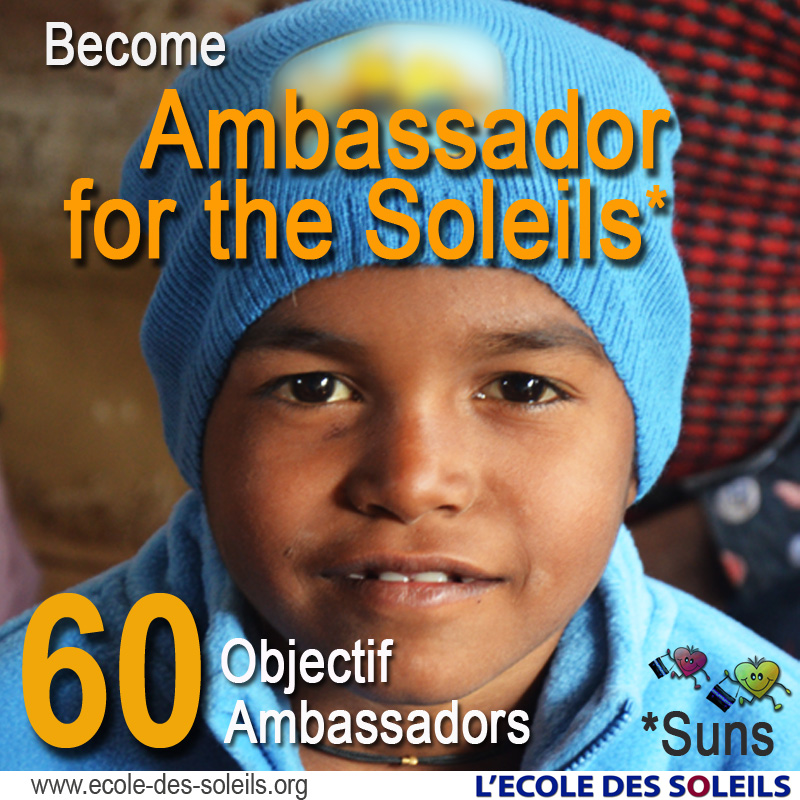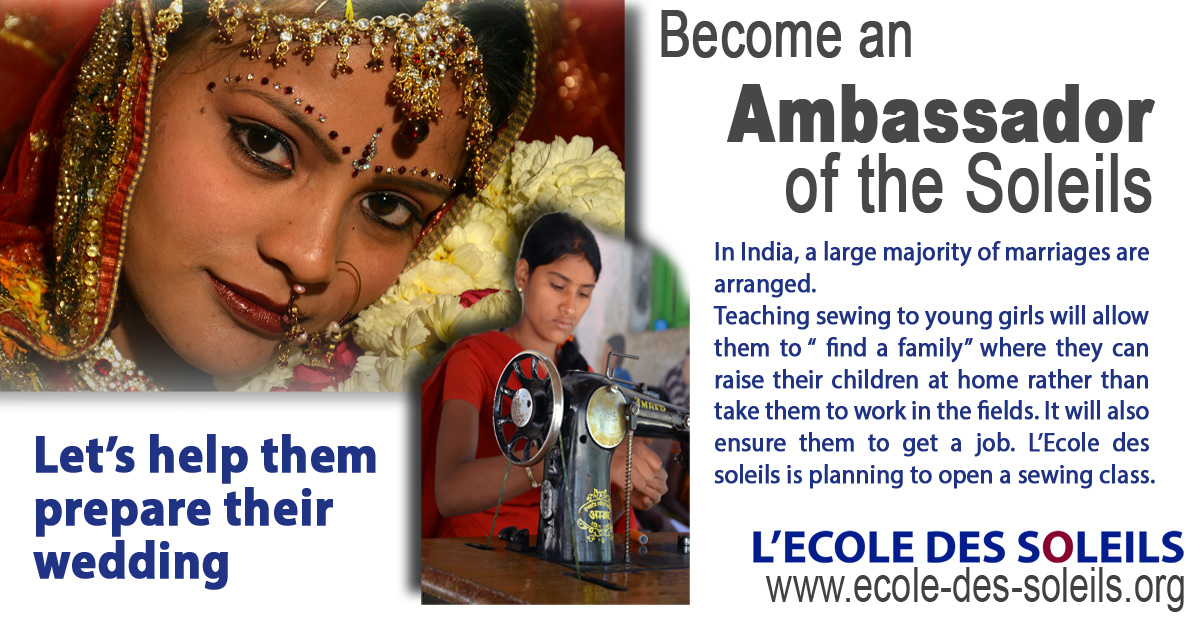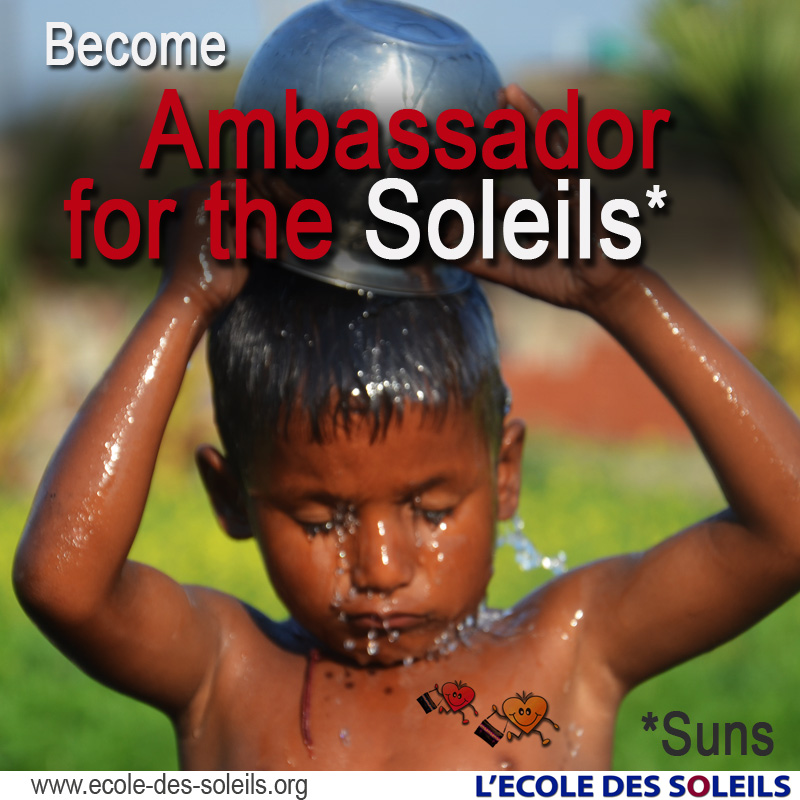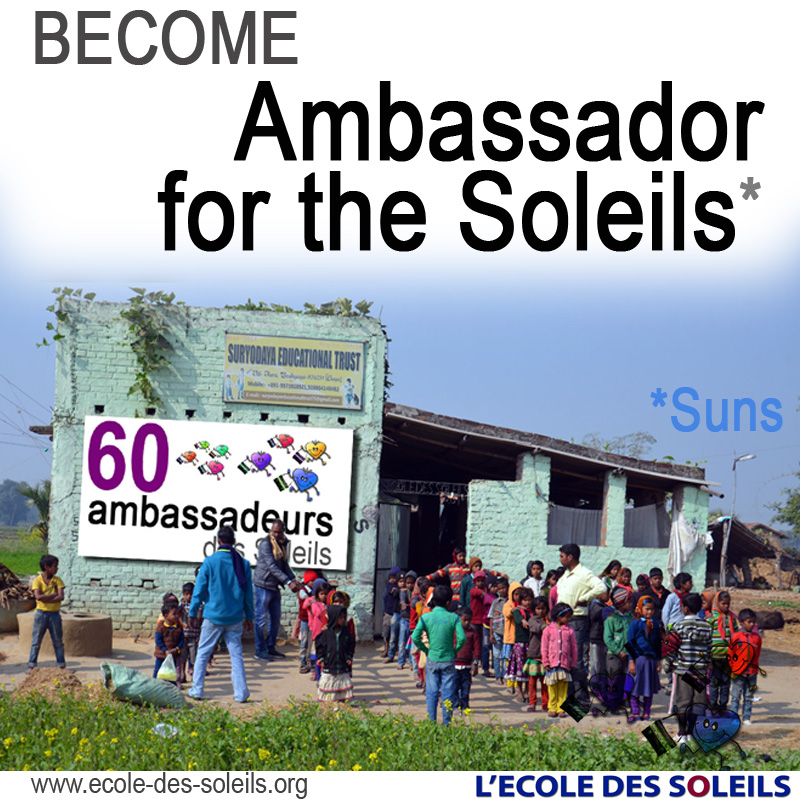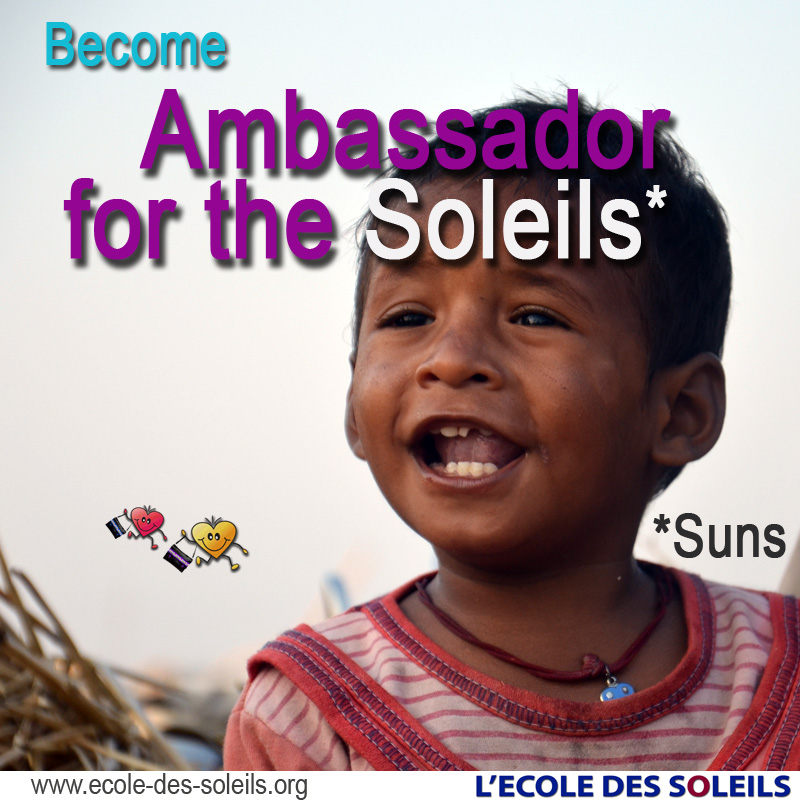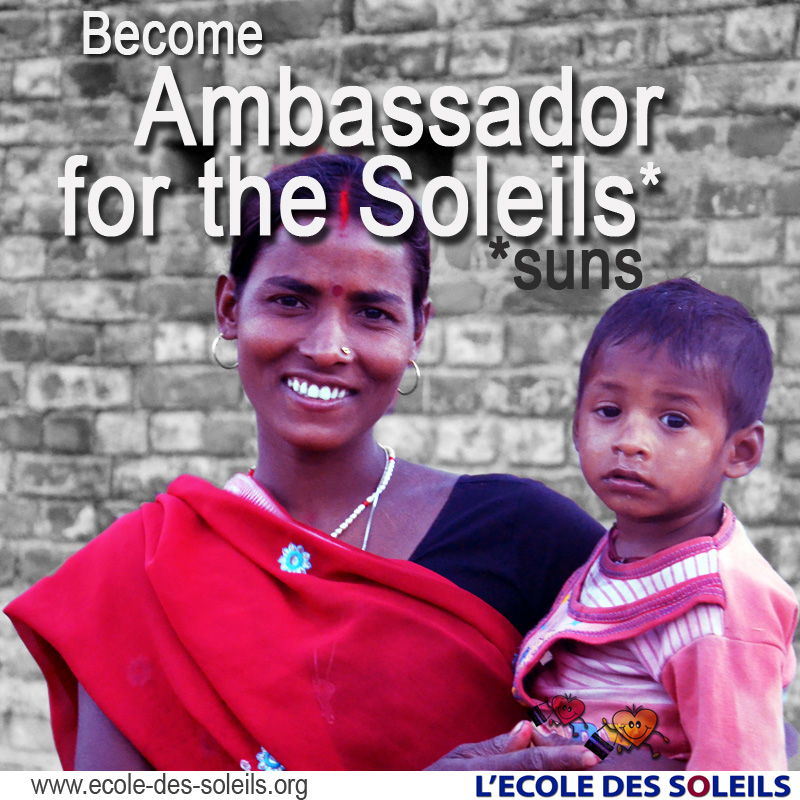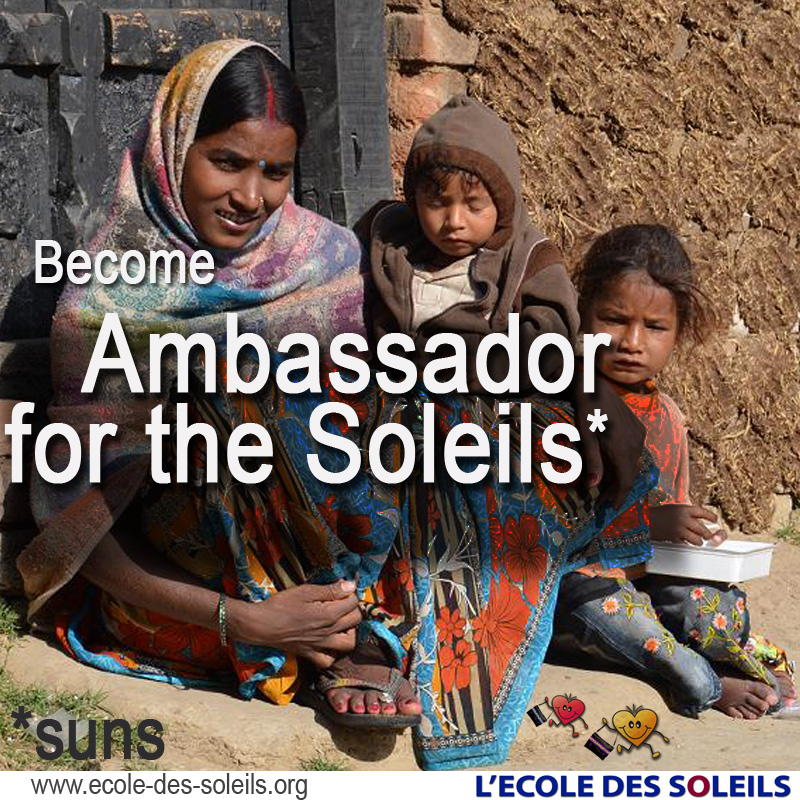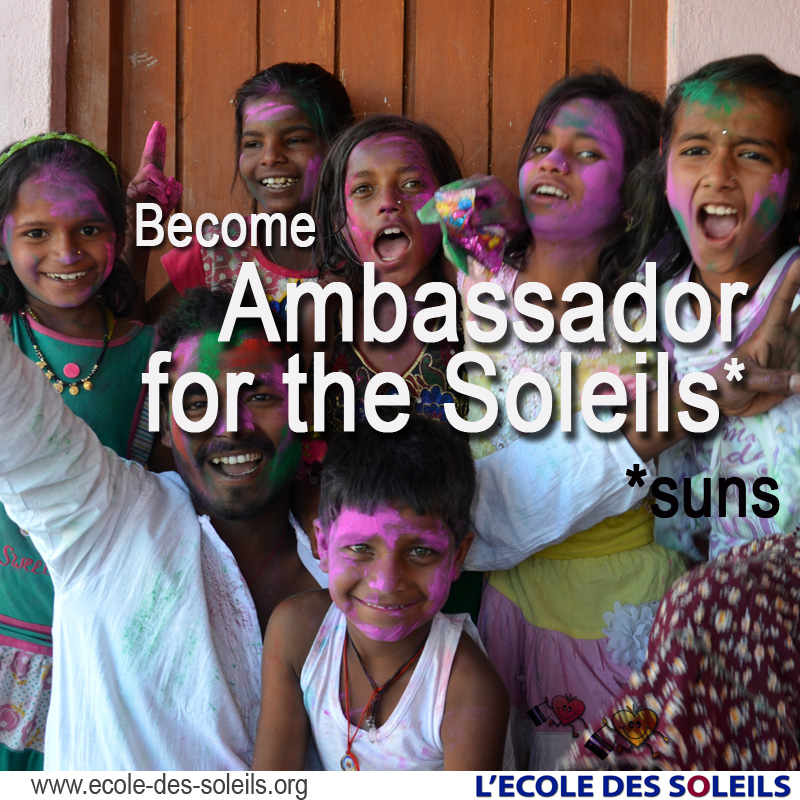 Sharing
(soon in English)
Modèle de message à envoyer par mail avec l'un des visuels ci-dessus:
Je me lance un challenge au profit d'enfants indiens, pourras-tu m'aider à le relever? J'ai découvert une petite école maternelle en Inde à l'initiative de quelques français passionnés, et je me suis donné pour challenge de récoler 200€ avant le 1e avril 2017. Merci pour ton soutien, au moins pour communiquer cette action solidaire.
Si tu fais un don sur leur site, merci de me faire signe pour que je vois si mon action d'ambassadeur avance. Même 5€ fera des heureux!

Toute les infos ICI: www.ecole-des-soleils.org/un-an-deja-ecole-des-soleils-inde
Bien dire à vos amis de nous envoyer un message après leur don pour nous dire qu'ils participent à votre campagne.
FACEBOOK post to be shared
Sharing on Facebook: click on the photo to see the facebook posts.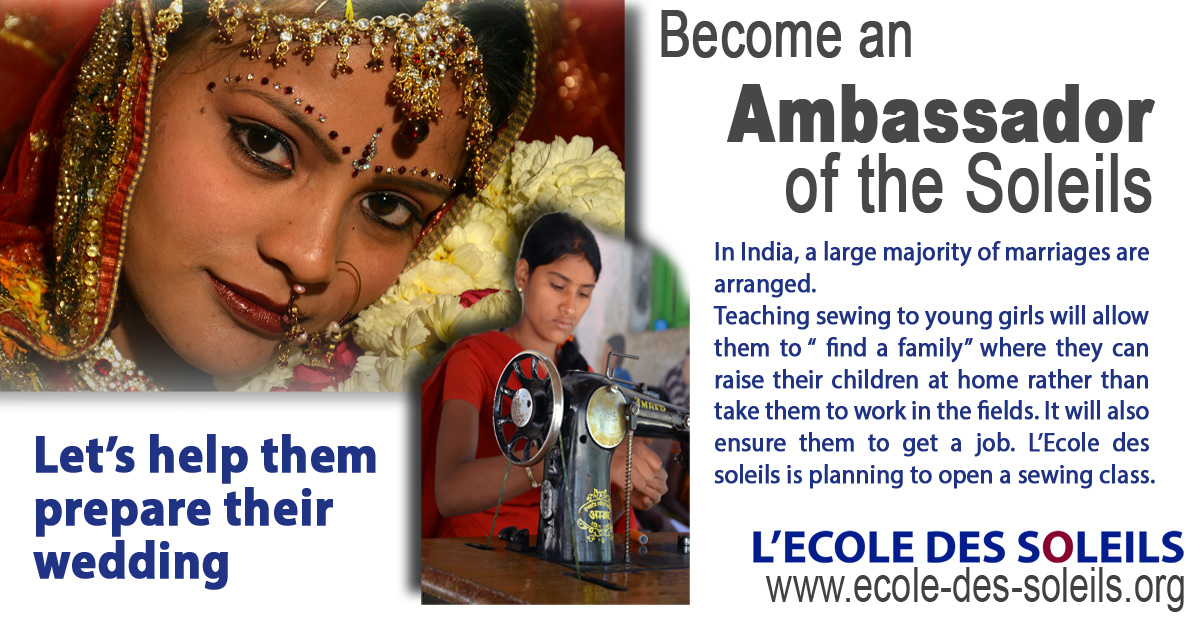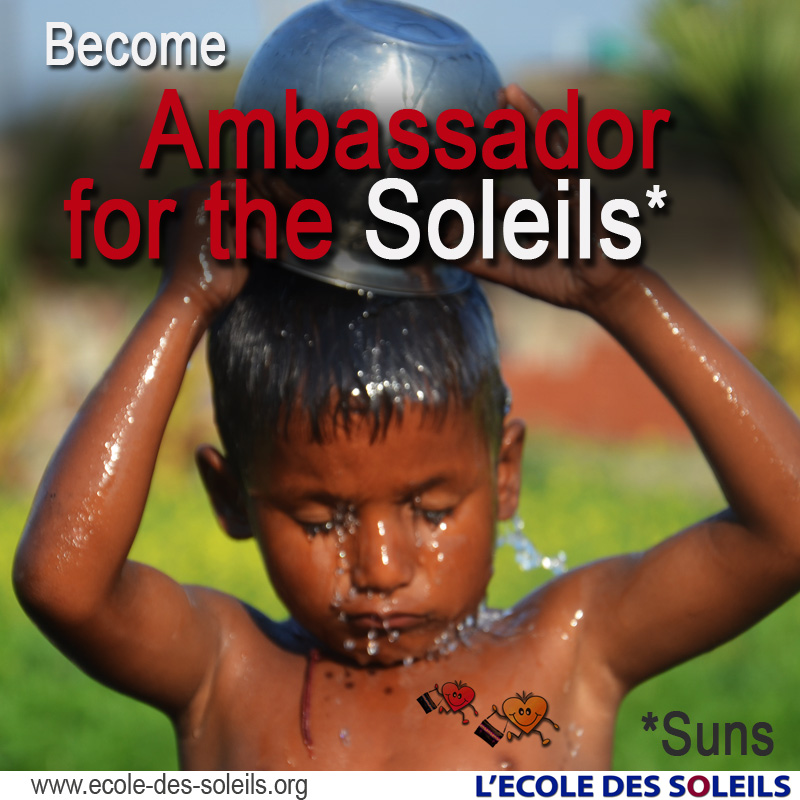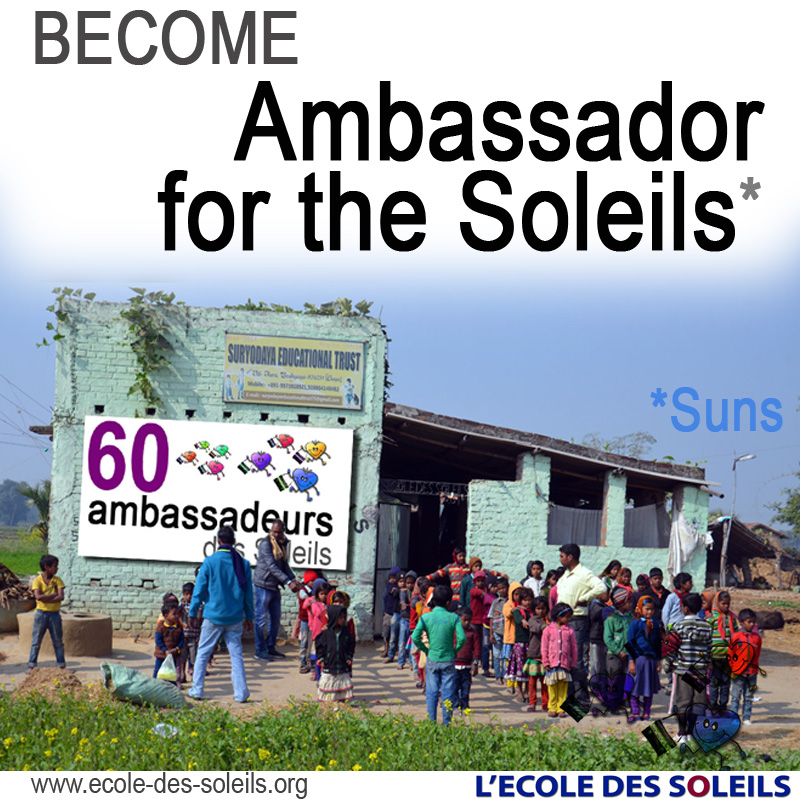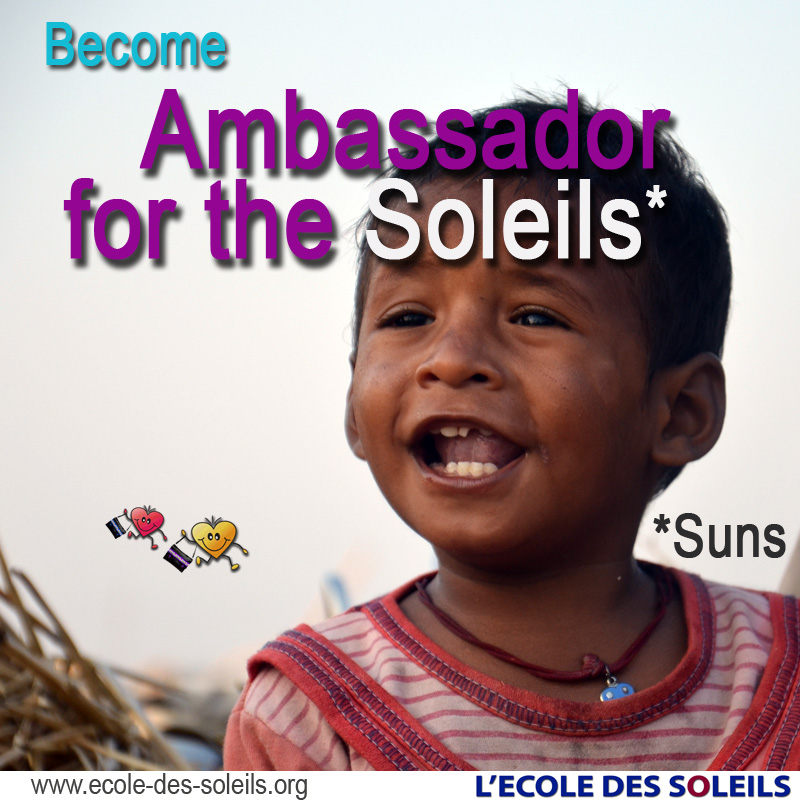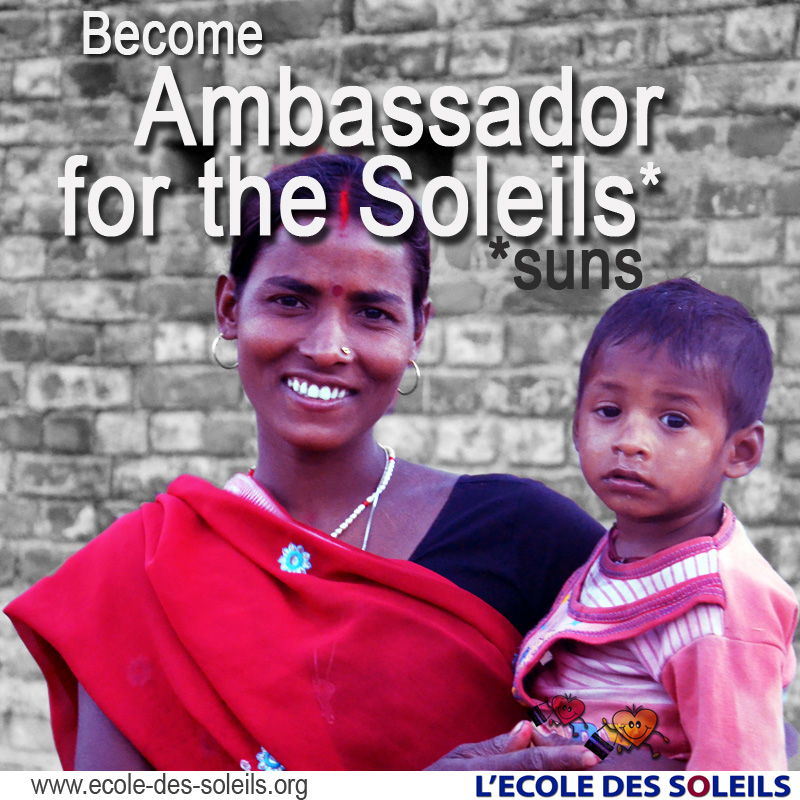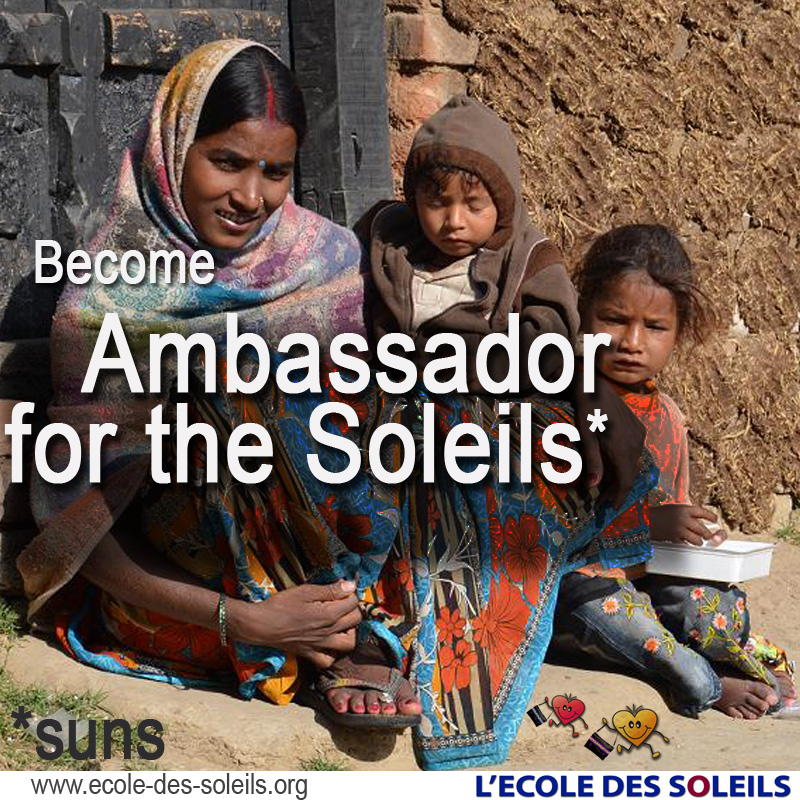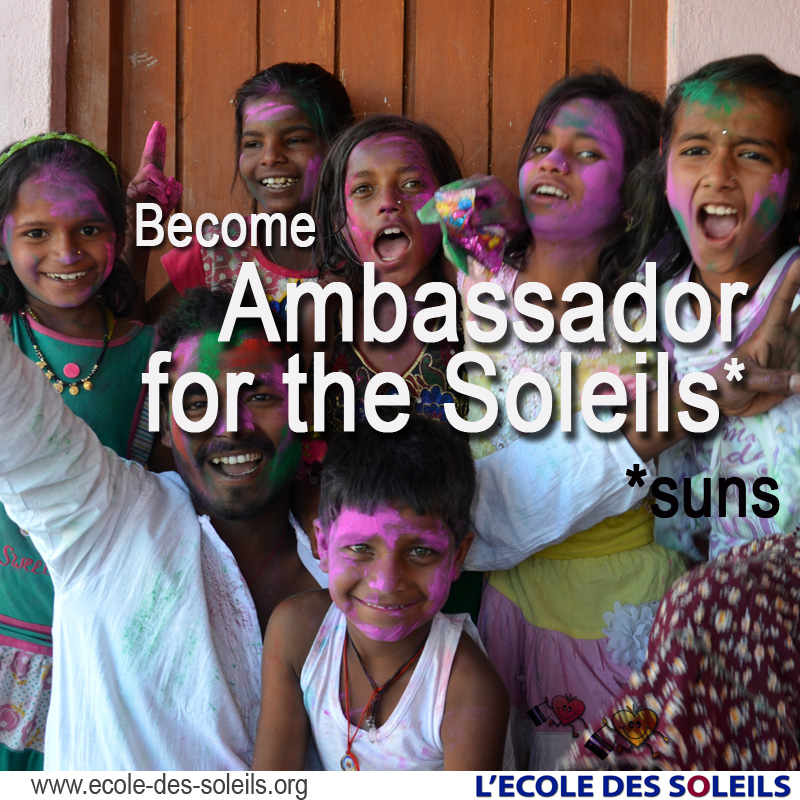 A thousand thanks for your support!
contact@ecole-des-soleils.org

This site uses Akismet to reduce spam. Learn how your comment data is processed.